Employee Spotlight: Reda Saidi, Director of Product Development
Reda Saidi has been with QTS for four years and continues to make a HUGE impact. As we continue to innovate. Reda is one of the faces behind our product launches. He works hard to ensure we are leaps and bounds ahead of our competitors. Not only is he a big part of QTS, he is also a family man, travel enthusiast and enjoys playing tennis! 
February 17, 2020
Name: Reda Saidi
Title: Director, Product Development
QTS Location: Ashburn, VA
How long have you been with QTS? 4 years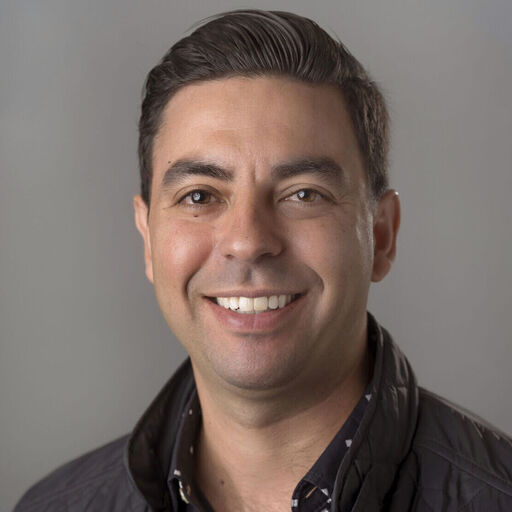 What do you love most about your position?
Innovation and the excitement about developing advanced applications to empower QTS to differentiate in the marketplace
Team environment and the opportunity to work with hardworking QTSers across the organization and in geographically dispersed locations
Digitization
What led you to this position? How did you end up where you are today with QTS?
Education and previous experience with one of the leading private cloud providers
Passion about product development and working with engineers across the organization
Working with cross functional teams and ability to bounce ideas and get ideas from leadership
Ability to showcase new technologies and new tools to the entire organization in addition to customers
What can you share about the Service Delivery Platform projects you have had a hand in leading?
3D Mapper: Digitize the data center footprint for QTSers and customers. This tool is pretty powerful and integrates core business platforms for the benefit to showcase metrics in a 3-dimensional view
Slackbot: leveraging our existing APIs to allow for easy integration between stakeholders and APIs via a Slack channel
Asset Management: pulling key metrics into SDP and allowing customers to manage their environment
Online Ordering and the migration of historical cross connect into SDP. Customers will be able to view their entire inventory in one place and without having to contact a QTS person for details
Integration with billing for invoicing and pushing key metrics to the billing platform to generate customer invoices
What value will these projects bring to our customers?
Empowerment as customers become more self sufficient
Transparency: customers have the ability to view their own data without in SDP UI or via APIs without the need to submit a request for a QTSer to generate the data for them
Close to real time reporting for major applications, including Power Analytics and Badging
What enhancements will the QTS Innovation Lab bring to your department and the company as a whole?
Innovation and challenging the status quo
New and optimized processes to streamline key aspects of the business and make every QTSer work more efficient
Advanced tracking and audit logging capabilities. Tracking data about important aspects of the business and this data is used to come up with predictive models which allow us to increase efficiencies and reduce costs
What SDP initiatives are you most excited about for 2020?
3D Mapper and Heat Map as being one if not the core function within SDP. Through 3D Mapper, customers can view the health of their environment as well as manage all aspects of their business. i.e. ordering a Switchboard or a Cross Connect, viewing who's currently on asset, filling their racks with devices, viewing power and sensor metrics, etc.
Slackbot: SDP can respond to stakeholder requests as a subject matter expert would and in matter of seconds
Predictive Analytics: allow QTSers and customer to predict their future consumption and take preventive measures to make their space more efficient
Face Recognition and Camera system integration
4th Wall
Project Amp
What passions do you have outside of work?
Spending quality time with my 2 boys
Traveling and discovering new cultures
Playing Tennis
Reading
Food tasting
Enjoying Ping Pong games with coworkers
What makes QTS different from other places you've worked?
The people. Everyone I work with is very pleasant, fun to work with and is trying his/her best to make QTS a very successful company
Leadership. Our leaders are great are what they do, they provide plenty of opportunities for growth and are open to suggestions on how to make QTS a more successful company
My coworkers are family to me. I spend time with several of them outside of work, they know my family and I know theirs. Working with people like these is not very common within an industry where everyone is very busy